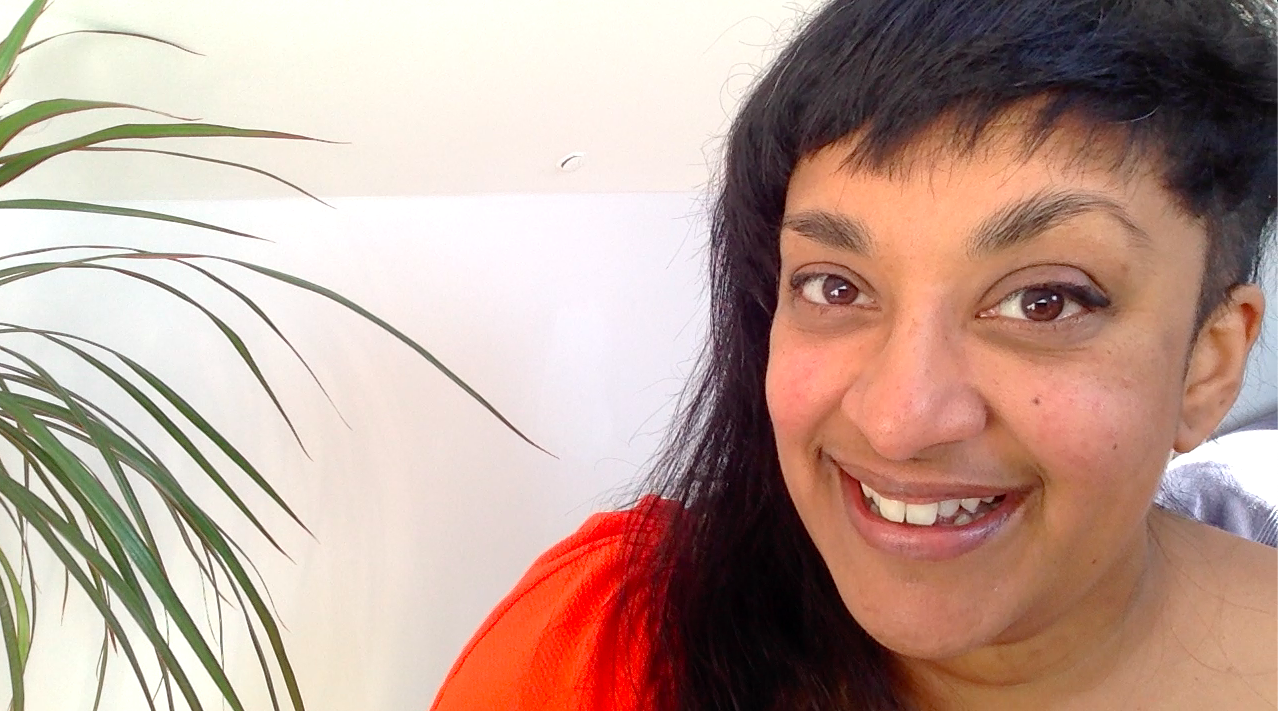 Hi people. Here's what I looked like in 2020.
I'm a director working in theatre, film, audio and XR.
I also work as a writer, dramaturg, and occasionally as a composer/sound designer across different forms.
I co-founded Sleepdogs with Tim X Atack
and I'm a resident at Pervasive Media Studio, Watershed, Bristol.
For directing, and composing/sound design, I'm represented by Emily Wraith at Berlin Associates
For writing, dramaturgy or anything else, please get in touch via Sleepdogs.
As director, I am currently attached to the following plays:
RED SKY AT NIGHT by Eve Leigh. Shortlisted for the 2020 Paines Plough Women's Prize for Playwriting
BABEL'S CUPID by Timothy X Atack. Runner up for the 2021 Yale Drama Prize
HEARTWORM by Timothy X Atack. Winner of the 2017 Bruntwood Prize for Playwriting
CHANG & ENG & ME (& ME) by Tobi Poster-Su. R&D commissioned by Chinese Arts Now & New Earth Theatre.
A MILLION TINY GLITCHES, a dream-pop odyssey by Sleepdogs. Produced by MAYK.
Here are some production stills from work I've directed:
Complete CV available on request.
Here's a selection of what you'll  find on it:
PREVIOUS DIRECTING includes:
ABSOLUTE SCENES (2021) written by Tim X Atack. Commissioned and produced by Bristol Old Vic Theatre School. Performed by a cast of 28 actors. Presented site-specifically at the Marble Factory, Bristol.
HEAR ME NOW showcase (2020) 16 monologues, written by 11 writers of colour, performed by 4 actors. Produced by Titilola Dawudu. Presented at Theatre503.
OUT OF SORTS (2019) written by Danusia Samal. Produced and presented by Theatre503.
Winner of the Theatre503 International Playwriting Prize 2018
THE PAPER MAN (2019) created by Improbable. Presented by Tobacco Factory Theatres, Soho Theatre.
OCEAN CONFESSIONS (2018) created by Sleepdogs. Developed and presented in residency at Sura Medura, Sri Lanka.
DARK LAND LIGHT HOUSE (2016) written by Tim X Atack. Commissioned by Bristol Old Vic Ferment and presented by Bristol Old Vic. Produced by MAYK. Recently awarded a Trailblazer grant to enable concept development for adapting the show for VR
CHECK THE LABEL (2016) written and performed by Eno Mfon. Commissioned and presented by Bristol Old Vic.
THE BULLET AND THE BASS TROMBONE (2012) written and performed by Tim X Atack. Commissioned by Bristol Old Vic Ferment. Produced by MAYK. UK tour including: National Theatre, New Wolsey Theatre, Butterworth Hall, Manchester Royal Exchange, Brighton Festival, Bristol Old Vic.
THE MORPETH CAROL (2011) written by Tim X Atack. Produced and presented by Bristol Old Vic.
WRITING/DRAMATURGY includes:
YOU HEARD ME (2022), dramaturg, performance by Luca Rutherford.
CANTATA and ELIA & SADIQ (short films) as writer/director. In development with Lobu Films
FOREST 404 (2019), dramaturg, radio drama podcast. Written by Timothy X Atack, for BBC Sounds
ICE ROAD (2017) and THE STICK HOUSE (2015), dramaturg, site-specific/immersive theatre for Raucous
SAM HALMARACK & THE MISERABLITES (2011), dramaturg, created by Sam Halmarack. Produced by Bristol Old Vic Ferment. Toured UK & internationally.
SONALETHE (video game, in development) – Sleepdogs is currently collaborating as a writing team on a new, story-led game conceived by Alex Bertram-Powell and Dan Bennett.
I'm one of the collaborators on a new, story-led computer game in development for DIE GUTE FABRIK
COMPOSING/SOUND DESIGN includes:
THE HALF GOD OF RAINFALL (2019) written by Inua Ellams. Directed by Nancy Medina. Produced by Fuel/Kiln Theatre/Birmingham Rep
OCEAN CONFESSIONS (2018) site-specific, augmented audio headphones piece. Created by Sleepdogs in residence at Sura Medura, Sri Lanka.
LNK_A (2018) Short album of electro-pop made entirely from field recordings of Sri Lanka. Created by Sleepdogs in residence at Sura Medura. Available to buy on bandcamp.
RESIDUE (2017) Short film. Directed by Sookie Greene. Commissioned by Channel 4 Random Acts.
STATUS (2018) Written by Chris Thorpe, directed by Rachel Chavkin, produced by China Plate.
SALT. (2017) Written by Selina Thompson, directed by Dawn Walton.
Fellowships/Awards include:
– Shortlisted for the RTST Sir Peter Hall Director's Award (2021)
– Industry Fellowship: Expanded Performance (2020-21) researching how XR technologies can deepen people's experience of live performance. Awarded by Bristol & Bath Creative R&D
– Leverhulme Arts Scholarship (2017) attached to Bristol Old Vic
I have given talks, guest lectures, workshops and masterclasses for events and organisations including: Storyfutures Academy 'Training the Trainers" programme, Hello Culture/BBC Digital Cities, JMK Regional Directors Programme, Bristol Old Vic Theatre School, Seoul Performing Arts Market (with the British Council) and Breaking theatre is more fun than making theatre for Watershed Pervasive Media Studio. My essays have been published in D.I.Y (Ed. Robert Daniels, University of Chichester, UK, 2014), An Audience (R)evolution (Ed. Caridad Svich, Theater Communications Group, USA, 2016), Towards A Future Theatre (Ed. Caridad Svich, 2022) and on theatrebristol.net
And back in the mists of time, I was co-Director of Theatre Bristol; Associate Producer at In Between Time; Live Art and Dance co-ordinator at Arnolfini; and served on the boards of Uninvited Guests, the Mike Atack Trust, and New Work Network. Also sold books at Waterstones (back when they still mostly sold books) and vinyl (plus also duvets, for some reason) at Replay Records (gone, but always in my heart).
Some words by other people about things I did:
"Tanuja Amarasuriya's production brings out the play's warmth and humour,
[…] a sense of tenderness permeates the whole piece."
– The Stage on Out of Sorts
"What an incredible piece. So vulnerable and exposing and confronting and hilarious and brave.
It's not what you think it will be all. Thank you SO MUCH for this important work."
– @LouLouMason on The Paper Man
"It's highly unlikely you'll experience a more unforgettably visceral, immersive, darkly intense
and mesmerisingly beautiful theatrical 105 minutes this year."
– 365Bristol.com on Dark Land Light House
"a phenomenal, ever-present score from Sleepdogs, that buzzes and jangles constantly,
refusing to allow us to become too settled or comfortable."
– Time Out on salt.
"Utterly transported by The Bullet & The Bass Trombone: haunting, spellbinding & exhilarating."
– @jonathanwakeham on The Bullet and the Bass Trombone
"This isn't a show you see. This is a show you breathe, you hear, you feel in your arteries.
It's almost impossible to describe."
– Emma Geraghty on The Bullet and the Bass Trombone