The Ninth Doctor Adventures: Respond To All Calls
3x Doctor Who audio adventures written by Lisa McMullin, Tim Foley and Timothy X Atack
Starring Christopher Eccleston as The Doctor
A Big Finish production, released August 2021
Available on download, CD and vinyl – yes, vinyl

This is the second volume of audio adventures for Chris Eccleston's ninth Doctor, and Sleepdogs HQ has been oscillating with excitement, sworn to secrecy, ever since Tim was asked to pitch ideas for Doctor #9 back in March 2020.
Tim's is the closing story of this excellent box set, and features the Doctor snooping around a necropolis world to locate the source of a distress call, and – as per usual – biting off more than he can chew.
Honestly, look at that cover. And don't ask about the rabbit, OK? We're not telling.


***
Time Table

created by Duncan Speakman, Tanuja Amarasuriya & Tim X Atack
part of Project What If at We The Curious
A sound and object installation reflecting on how we perceive time. Installed as part of the Project What If exhibition, you'll find Time Table under the bell tower, right by the TARDIS.

***
Feeling Being

a series of essays and provocations by Tanuja Amarasuriya


A series of essays and provocations focussing on 'emotional immersion' in relation to performance and digital technology. 'Cos there's no point making art with technology if it doesn't invite people to think and feel stuff. Occasionally angry. Occasional jokes. Deliberately not academic.
Produced as part of Tanuja's Bristol & Bath Creative R&D Expanded Performance Fellowship.
***
written by Timothy X Atack
audio drama for BBC Radio 3
also available on BBC Sounds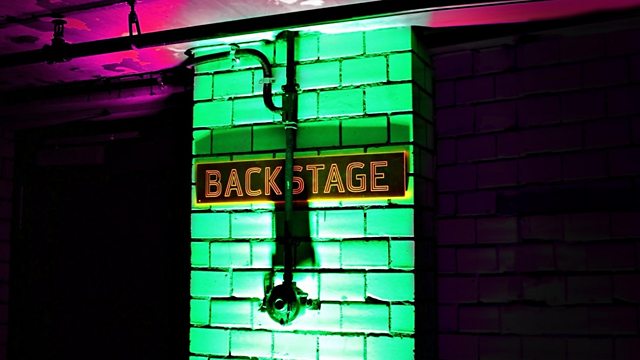 Tim's 'duet for fiction and fact' is the tale of a hearing Ludwig van Beethoven. It stars Sophie Stone and Peter Capaldi with original music by Lloyd Coleman, associate artist of Paraorchestra. It was pick of the week in Radio Times y'all, how about that? 
There's also a transcript of the drama available here and Sophie's essay on Beethoven can be found right here. 

***
Breaking theatre is more fun than making theatre
Pervasive Media Studio lunchtime talk by Tanuja Amarasuriya
Friday 21st August at 1pm, on Watershed's YouTube channel
(and then available to watch online whenever you fancy)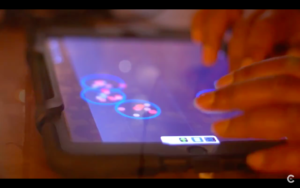 Tanuja talk time! What happens if we talk about difference in artistic, rather than statistic terms? Building on her 2017 article, 'Wrong kind of asian, wrong kind of work', Tanuja reflects on how industry conventions can box you in and the value of making art on your own terms. If you want to ask questions, you can join her live on Friday 21st. If you want to fast-forward through the boring bits, it'll be available online once it's done.

***
Forest 404
written by Timothy X Atack
podcast serial available on BBC Sounds
and broadcast weekly on BBC Radio 4 from Mon 27th April at 11pm
Tim's epic sci-fi podcast serial stars Pearl Mackie, Tanya Moodie and Pippa Haywood, and is directed by Becky Ripley. It's available as a 9-episode podcast box set for you to binge your ears on. The drama is accompanied by   a series of non-drama actual-fact talks and isolated soundscapes. 
If you've known us for a while, you might recognise a whistling bird from way back when. It's all mixed for headphones. Go listen.
***
LNK_A
Electro EP
Available to buy for £notmuchatall on Bandcamp
Here's the first fruits of our recent Sura Medura residency in Hikkaduwa, Sri Lanka: a short album of kinda retro electro tunes made entirely out of field recordings made on the island. Birds? Sure. Bread vans? Yes of course. Monkeys? You BET. Endless honking traffic? Don't be daft.
Play it loud for your ears and maybe buy a small copy sure why not.

***
JONAH
written by Timothy X Atack
part 4 of the Doctor Who Time War series 2 box set
available to buy from Big Finish

Tim's second official Doctor Who audio story has just come out and it's total McGann. Basically Das Boot with added Daleks.
You can get Tim's first DW audio story, The Wreck of the World here.
***
Thought Residency
recorded November 2017
available to listen to online
Team MAYK: "Some colleagues in Canada do this thing called Thought Residencies. We talked to them about us trying it out in the UK. Do you want to do a Thought Residency? No pressure."
Team Sleepdogs: "Er, ok. Why not? Sure."
We've been recording occasional, brief thoughts over November. Check out the sound files here.
***
BBC Pod Play: PUB written by Timothy X Atack
available now on BBC iPlayer
BBC Wales commissioned 5 short audio plays, each set in a specific location, to be mixed in 360° sound. Tim set his one down the pub, obvs. It's directed by Mair Bosworth and stars Alice Lowe and David Hargreaves. It's only 5 minutes long and it's available on BBC iPlayer for a little while. Best on headphones. Besty best on headphones, in the pub.
***
The brilliant Mayfest Radio got us in to chat music and influences for their Music Is My Radar slot. In between us blathering on, there are some EXCELLENT tunes. I promise. And also some terrible Brazilian chips pop.
It's here for your ears, on Mixcloud
***
You can also treat your ears to the CD/EP that goes alongside The Bullet And The Bass Trombone, by purchasing a copy for a few UK quids here.
And whilst you've got your ears in receive mode, Tim's band Angeltech have beautiful sounds available here.
SaveSave
SaveSave
SaveSave
SaveSave
SaveSave
SaveSave
SaveSave
SaveSave